THE PRIZES AREN'T EVEN THE BEST REWARD. YOUR CAT IS.
Select a topic to learn more
Celebrate Your Love Of Cats With Beans!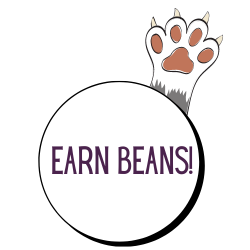 Beans are points that our members earn by passing quizzes, answering polls, sharing our pages on social media and more. Members can redeem their Beans for wonderful cat-themed prizes!